Home
»
Product Sales
»
47% Off Anti-Bacterial Bamboo Fibre Seamless Slimming Girdle for RM35
47% Off Anti-Bacterial Bamboo Fibre Seamless Slimming Girdle for RM35
Girdle made from bamboo fibre with anti-bacterial properties to prevent odour.
Seamless design, suitable for use with evening dresses, yoga pants, and other tight-fitting outfits.
Free delivery to Peninsular Malaysia.
After an innerwear research that took four decades, fashion investigators discover a piece of good-looking lingerie helps boost one's confidence, makes people feel attractive, and requires patience in peeling off its layers. Reveal hidden personalities with today's Groupon: for RM35, you get an anti-bacterial bamboo fibre seamless slimming girdle (RM66 value) from Beyonce Fashion, with free delivery to Peninsular Malaysia.
Product specifications and features
Sizes and measurements:
– XL: 60cm – 70cm (waist)
– XXL: 70cm – 80cm (waist)
– XXXL: 80cm – 90cm (waist)
Capacity:
– XL: Fits weight between 50kg – 60kg
– XXL: Fits weight between 60kg – 67kg
– XXXL: Fits weight between 67kg – 75kg
Material: Breathable mesh, nylon, and bamboo fibre with anti-bacterial properties
Colours: Black or beige
Warranty by Groupon
7-day warranty from date of receipt.
For warranty claims:
STEP 1: Fill in the contact form http://contact.groupon.my/ under -Product/Deliveries- and provide the following details:
– Name
– Contact number
– Email address
– Delivery address (comment section)
– Groupon voucher code
– Groupon security code
– Attached Groupon
STEP 2: Upon processing, a mailing address and reference number will be provided.
STEP 3: Faulty products must be delivered in its original packaging (including accessories, manuals, and documentation) to Groupon Malaysia, Petaling Jaya. Delivery costs to be covered by customer.
Groupon Malaysia will cover delivery costs of replacement product to customer.
Printed Groupon will be required as proof of purchase.
Warranty claims which do not fulfil the steps above will not be processed due to missing information.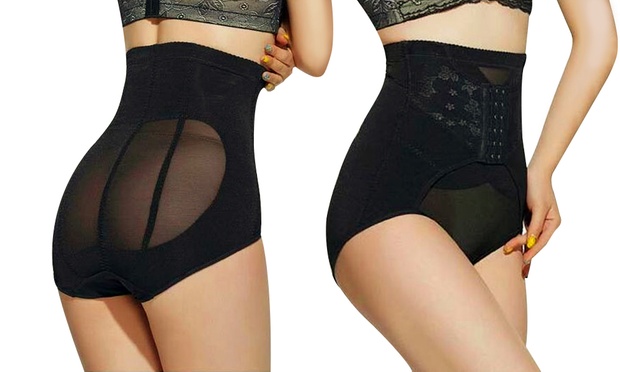 Black / Beige