67% Off Eversoft Skinz Youth Recall Skincare Travel Set + RM10 Watsons Voucher for RM10
Contains active ingredients from wakame seaweed, ume, and hyaluronic acid that help improve skin tone and texture.
Delivery to Peninsular Malaysia included.
Normal Price : RM29.90
The Deal
Eversoft Skinz Youth Recall travel skincare set (RM19.90 value) + delivery to Peninsular Malaysia (RM10 value) for RM10 instead of RM29.90
Product specifications and features
General
Deep Action Micro Cleansing Oil
Content: 15ml
Botanical oil purifies skin by removing make-up, sunscreen, BB cream, and other residues
Hydra Clean Cleansing Foam
Content: 15ml
Deep pore-cleansing foam eliminates impurities and excess sebum while protecting skin's natural pH balance and moisture level
Hydrating Toning Lotion
Content: 15ml
Super Hyaluronic Acid provides a hydrating and softening effect that lasts for up to 24 hours
Firming & Refining Essence
Content: 5ml
Enriched with concentrated Renewal Peptide 3 to boost skin renewal for radiant skin
Ultra Rich Renewal Firming Cream
Content: 15ml
Restores skin firmness and radiance by replenishing lost moisture, rebuilding weakened collagen structure, and repairing the skin's barrier function
Package includes
1x 15ml Deep Action Micro Cleansing Oil
1x 15ml Hydra Clean Cleansing Foam
1x 15ml Hydrating Toning Lotion
1x 5ml Firming & Refining Essence
1x 15ml Ultra Rich Renewal Firming Cream
1x complimentary RM10 Watsons voucher
Warranty by Groupon
7-day warranty from date of receipt.
For warranty claims:
STEP 1: Fill in the contact form http://contact.groupon.my/ under 'Product/Deliveries' and provide the following details:
– Name
– Contact number
– Email address
– Delivery address (comment section)
– Groupon voucher code
– Groupon security code
– Attached Groupon
STEP 2: Upon processing, a mailing address and reference number will be provided.
STEP 3: Faulty products must be delivered in its original packaging (including accessories, manuals, and documentation) to Groupon Malaysia, Petaling Jaya. Delivery costs to be covered by customer.
Groupon Malaysia will cover delivery costs of replacement product to customer.
Printed Groupon will be required as proof of purchase.
Warranty claims which do not fulfil the steps above will not be processed due to missing information.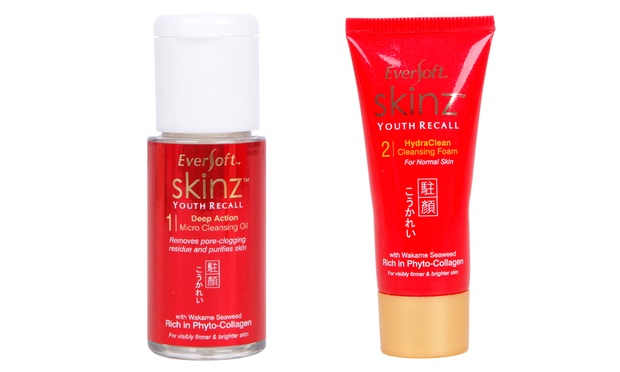 Deep Action Micro Cleansing Oil 15ml / Hydra Clean Cleansing Foam 15ml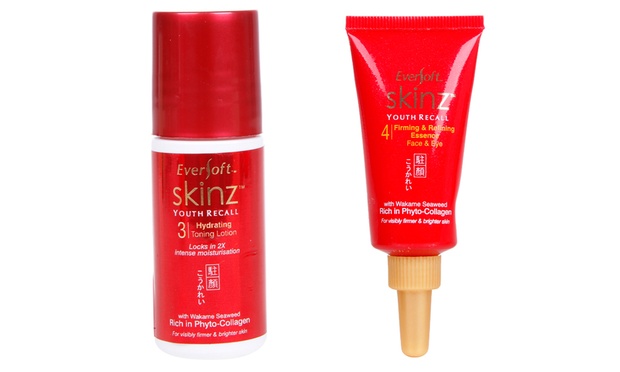 Hydrating Toning Lotion 15ml / Firming & Refining Essence 5ml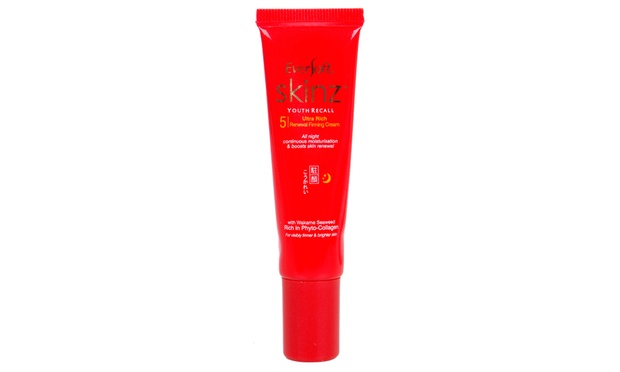 Ultra Rich Renewal Firming Cream 15ml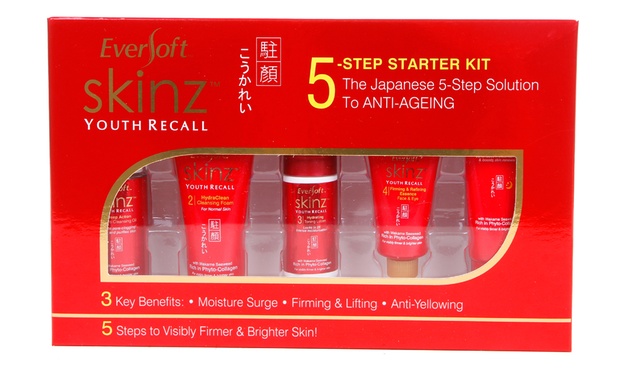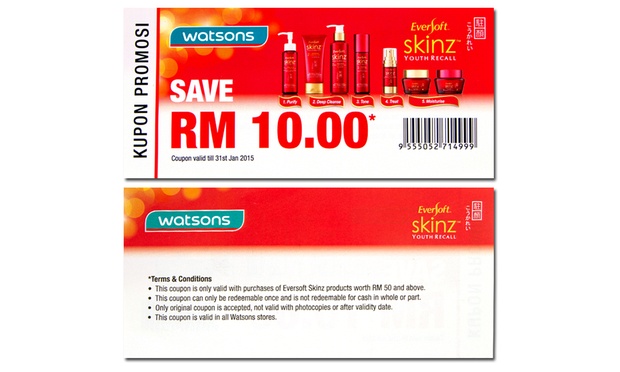 Reviews
Deep Action Micro Cleansing Oil: What I loved the most about this cleansing oil is that it leaves my skin looking soft, smooth and extremely clean when rinsed off. – Aug 28, 2014
– Siaw Tan
Hydrating Toning Lotion: It is not as watery as most toners in the market. Instead, you could feel the thickness in the texture, while the scent that comes with just makes you feel you can invest more time in it. – Sep 28, 2014
– Zay Aw