69% Off Set of 8 High-Waisted Lace Panties for RM52
Seamless panties designed to reduce the appearance of bulges and panty lines.
Delivery to Peninsular Malaysia included.
Visible panty lines draw unwanted attention to rear ends, causes discomfort to the wearer, and openly singles one out on international -No Underwear Day-. Blend in seamlessly with today-s Groupon: for RM52, you get a set of eight high-waisted lace panties set (RM159 value) from Groupon Malaysia, inclusive of delivery to Peninsular Malaysia (RM7 value) (RM166 total value).
Product specifications and features
Size: free-size
Dimensions:
– Length: 29cm
– Waist: 28cm
– Hip: 33cm
Colour: black or nude
Material: 95.2% viscose and 4.8% spandex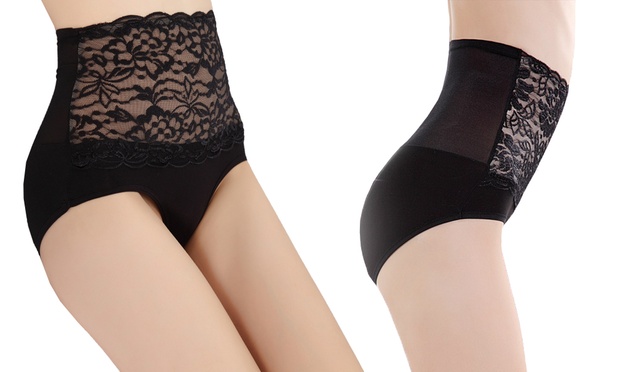 Black

Nude