Pit Stop Car Saloon: RM59.90 for 13-Step Auto Detailing with Waxing (worth RM477) at 5 Outlets. More Options Available
Glass coating leaves a shiny finish and repels water.
Polishing protects surfaces from fading, scratches, and rust.
Waxing protects surfaces from oxidation and degradation.
Valid for saloon cars, MPVs, SUVs, and 4WDs.
Uses Meguiar's car polish.
Smells that emanate from one's car often mean that it's either coming from the exhaust fumes, the oil is leaking, or a passenger is guilty of eating too much breakfast beans. Today's Groupon detects foul odour with an auto detailing package from Pit Stop Car Saloon, valid at five outlets in the Klang Valley. Choose from:
13-step auto detailing for RM59.90 instead of RM477
16-step auto detailing for RM69.90 instead of RM636
18-step auto detailing + glass coating for RM799.90 instead of RM1,908
Package includes
Claying
Waxing
Headlamp cleaning
Windscreen cleaning
Dashboard cleaning
Door frame cleaning
Door panel cleaning
Car boot vacuuming
Tar spot removal
Rim and tyre cleaning
Car wash
Interior vacuuming
Tyre shining
Meguiar's polishing (for 16- and 18-step package only)
Anti bacterial nano mist treatment (for 16- and 18-step package only)
Engine chemical cleaning (for 16- and 18-step package)
9H glass coat application on car body (for 18-step package only)
Wiping with microfibre (for 18-step package only)
Pit Stop Car Saloon
Metallic buddies roll into the chequered interiors of Pit Car Saloon, offering auto detailing and car wash services to clean up foggy headlamps, spotted bodies, and dirty rears. With five outlets in the Klang Valley, vehicles are pampered with Meguiar-s polishing and paint restoration, while waiting areas allow car owners to hover close to prized rides.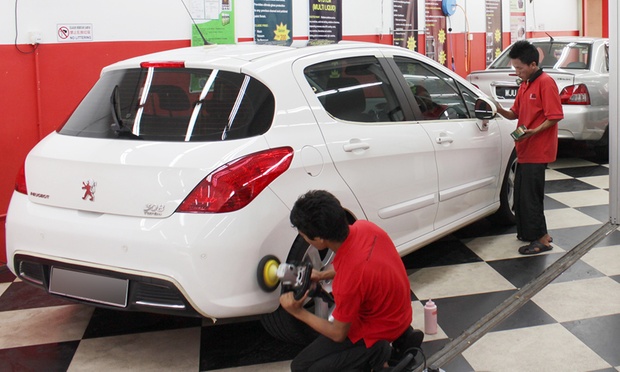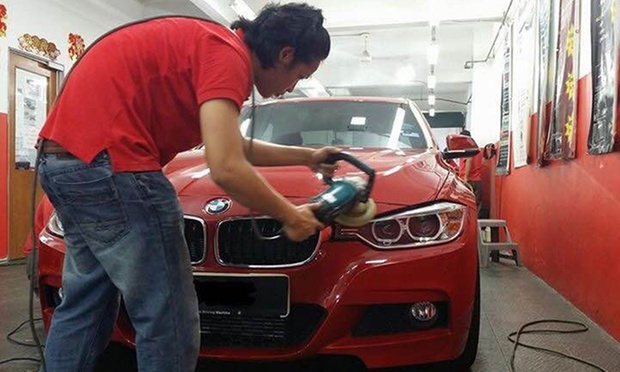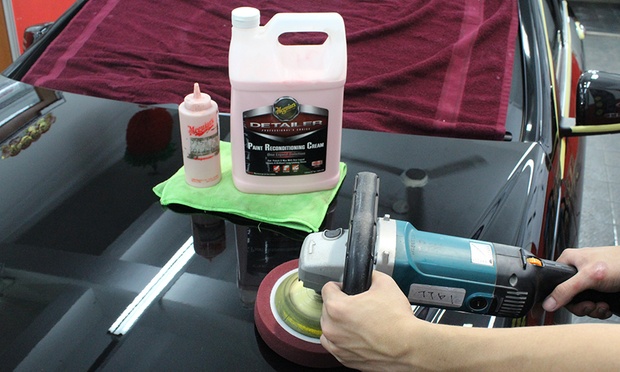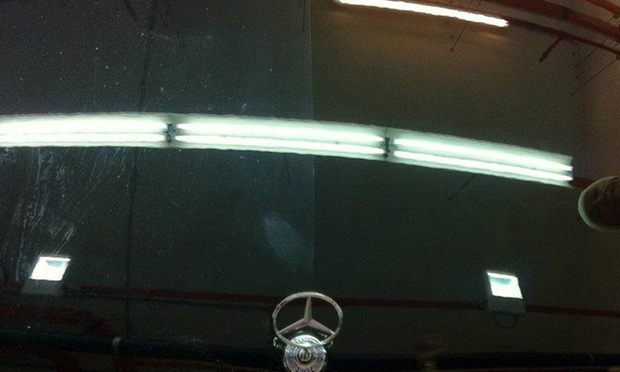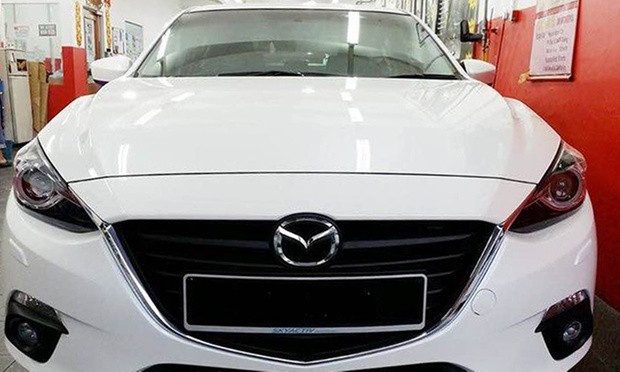 <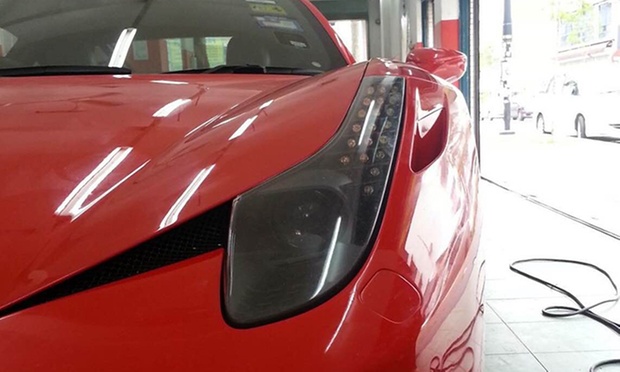 <