Refurbished Samsung GALAXY Note Smartphone for RM669
Free delivery to Peninsular Malaysia.
Instalment plan available from RM12.87 per week onwards. Click here to see our FAQ.
Click here to see our Product FAQ.

The Deal
Refurbished Samsung GALAXY Note smartphone for RM669
Product specifications and features
Brand: Samsung
Model: GALAXY Note (N7000)
Dimensions: 146.85mm x 82.95mm x 9.65 mm
Weight: 178g
Colour: Black or white
Display: 5.3-inch WXGA HD Super AMOLED
Resolution: 1,280 x 800 resolution
Camera:
– Front: 2MP
– Rear: 8MP with LED flash
Operating system: Android 4.1 Jelly Bean (upgradable)
Chipset: 1.4GHz dual-core processor
Battery: Li-ion 2,500mAh battery
Warranty by Retrons
3-month warranty from date of receipt.
For warranty claims:
STEP 1: Call Retrons at Deals and provide the following details:
Name
Contact number
Delivery address
Groupon voucher code
Groupon security code
Attached Groupon
STEP 2: Upon confirmation, a mailing address will be provided.
STEP 3: Faulty products must be delivered in its original packaging (including accessories, manuals, and documentation) to Retrons, Selangor. Delivery costs covered by customer.
Retrons will cover delivery costs of replacement product to customer.
Printed Groupon will be required as proof of purchase.
Warranty does not include customers who tried to upgrade / jailbreak / reset / unlock / modify / change the software or hardware.
Damages caused by physical force, water, nature or human error are not covered by the warranty.
Warranty will be voided if Retron-s warranty sticker is tampered with.
Warranty claims which do not fulfil the steps above will not be processed due to missing information.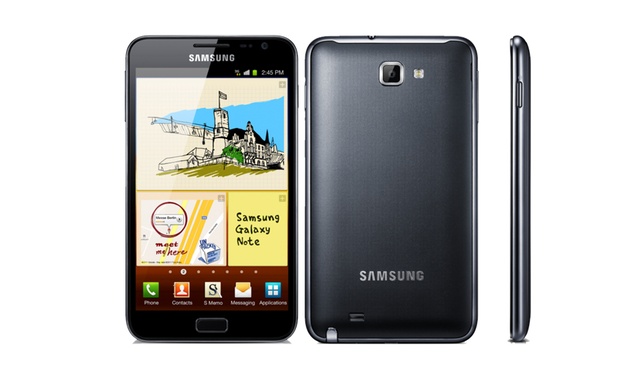 Black


White
Reviews
The rest of the 'wins' in the Samsung smartphone range are here too, ranging from the clever contacts integration with social networking to intuitive widgets to a speedy internet browser. – Oct 3, 2012
– Phil Lavelle
Its dual-core processor is a legitimate powerhouse, the 8-megapixel camera oozes quality from every shot, and the WXGA Super AMOLED display is both gorgeous and dense enough to make you forget about its Pentile roots. – Feb 16, 2012
– Vlad Savov