Home
»
Food & Drink
»
Sweet Hut: RM10 for a Set of 2 Winter Solstice Desserts (worth RM19.82) at 8 Outlets. More Options Available
Sweet Hut: RM10 for a Set of 2 Winter Solstice Desserts (worth RM19.82) at 8 Outlets. More Options Available
Restaurant specialising in desserts and Western snacks.
Dessert chef with more than 20 years of experience.
Dine-in and takeaway.
A molar that has an affable disposition and a tendency to open doors and bring flowers on first dates is known as a sweet tooth. Today's Groupon craves saccharine suitors with a Winter Solstice dessert set from Sweet Hut, valid at eight outlets in Peninsular Malaysia. Choose from:
Set of 2 for RM10 instead of RM19.82
Set of 5 for RM25 instead of RM49.55
Flavours
Peanut
Sesame
Ginger soup
Signature Sweet Hut style
Red bean
Pandan
Sweet Hut
Derived from the phrase -Sweet Heart-, Sweet Hut offers sweet teeth food for thought and tummies with a wide range of savoury indulgences, from contemporary desserts and finger foods, to liquid concoctions; its honeyed outlets pinpricked in 16 outlets throughout Malaysia. Besides locally-grown confections, the eatery's range of saccharine treats take inspiration from Italy, France, Spain, and Hong Kong, said to be created from their very own stack of secret recipes. Diners can hope to slurp down caramel and almond puddings, snow ice grass jelly bowls, and their speciality of coconut pudding, crafted by a desserts chef from Hong Kong with 20 years of experience, after he cooked his way through the West in an admirable attempt to perfect his trade.
Sweet Hut does not serve pork or alcohol on its menu.
Facebook: Sweet Hut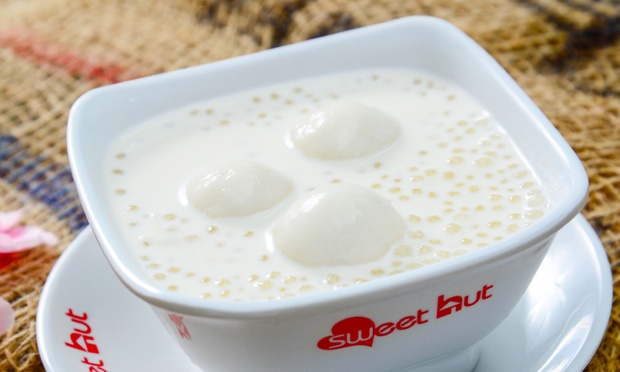 Milky coconut Glutinous Ball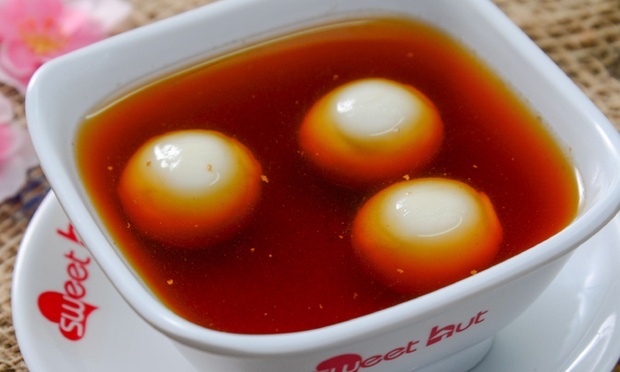 Brown Sugar Ginger Soup with Glutinous Ball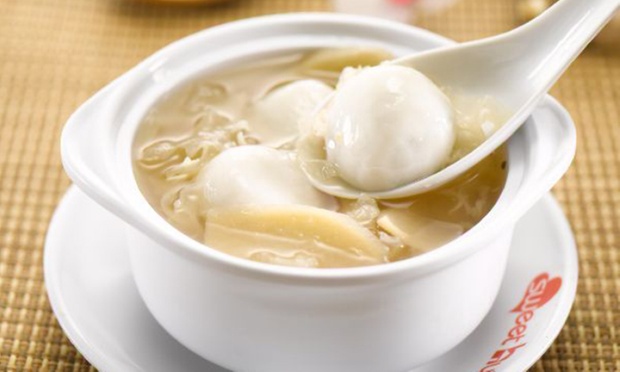 Ginger Soup with Tong Yuan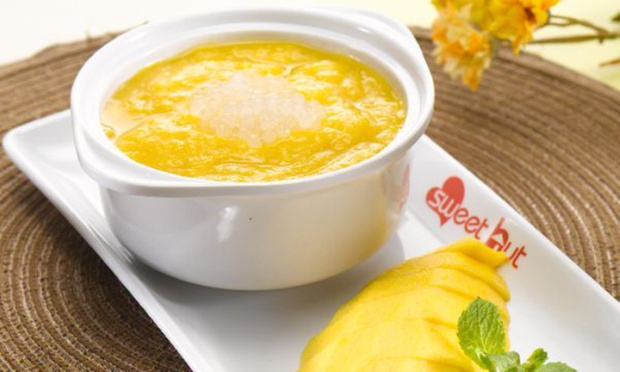 Mango Sago Soup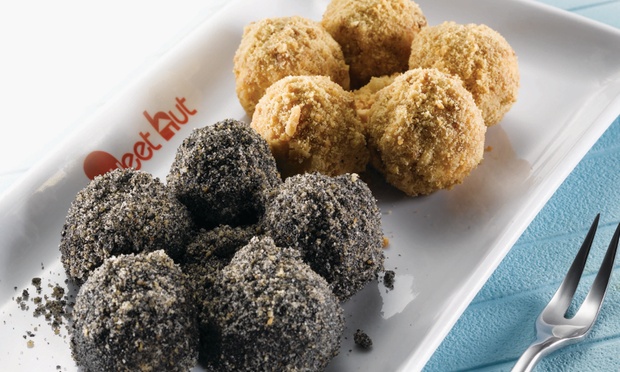 Little Glutinous Sesame Balls or Peanut Balls