Home
»
Home & Living
»
Up to 36% Off Sony / Toshiba / Sharp / Samsung 32″ HD TV from RM644 + RM50 Groupon Credits
Up to 36% Off Sony / Toshiba / Sharp / Samsung 32″ HD TV from RM644 + RM50 Groupon Credits
Delivery within the Klang Valley from North Kajang to South Rawang, and Kuala Lumpur included.
Customers who purchase this deal will receive RM50 Groupon credits per voucher. Customer will receive credits within 3 working days after purchase.
Instalment plan available from RM12.38 per week onwards. Click here to see our FAQ.
Choose from
Sony KDL-32R300B TV (RM892 value) + delivery within the Klang Valley (RM7 value) for RM788 instead of RM899
Toshiba 32P1400VM TV (RM992 value) + delivery within the Klang Valley (RM7 value) for RM644 instead of RM999
Sharp LC32LE150M TV (RM992 value) + delivery within the Klang Valley (RM7 value) for RM649 instead of RM999
Samsung UA32FH4005 TV (RM992 value) + delivery within the Klang Valley (RM7 value) for RM665 instead of RM999
Product specifications and features
Model: KDL-32R300B
Display size: 32"
Resolution: 1,366 x 768p
Dimensions
– With stand: 735mm (W) x 460mm (H) x 163mm (D)
– Without stand: 735mm (W) x 443mm (H) x 63mm (D)
Weight
– With stand: 5.2kg
– Without stand: 4.7kg
Clear Resolution Enhancer offers crisp image quality and clearer movement with reduced visual noise
2-year manufacturer's warranty
Model: 32P1400
Display size: 32"
Resolution: 1,366 x 768p
Dimensions
– With stand: 734mm (W) x 543mm (H) x 180mm (D)
– Without stand: 734mm (W) x 479mm (H) x 65mm (D)
Weight
– With stand: 5kg
– Without stand: 4.3kg
CEVO Engine automatically adjusts screen contrast and saturation according to the scene to provide vivid colour and images
2-year manufacturer's warranty
Model: LC32LE150M
Display size: 32"
Resolution: 1,366 x 768p
Dimensions
– With stand: 745mm (W) x 545mm (H) x 210mm (D)
– Without stand: 745mm (W) x 465mm (H) x 81mm (D)
Connects with AV equipment through HDMI terminal
2-year manufacturer's warranty
Model: UA32FH4005R
Display size: 32"
Resolution: 1,366 x 768p
Dimensions
– With stand: 738.4mm (W) x 497.7mm (H) x 191.7mm (D)
– Without stand: 738.4mm (W) x 441.7mm (H) x 93.2mm (D)
Weight
– With stand: 6kg
– Without stand: 5.4kg
ConnectShare Movie allows instant playback from external storage devices
1-year manufacturer's warranty
Warranty by respective suppliers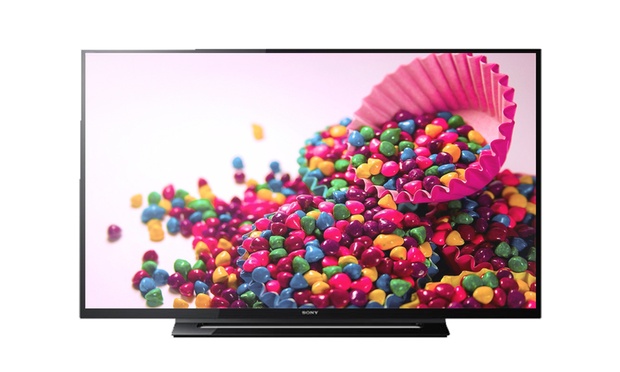 SONY KDL-32R300B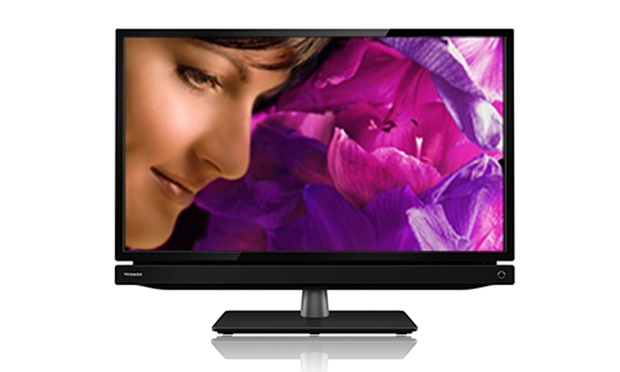 TOSHIBA 32P1400VM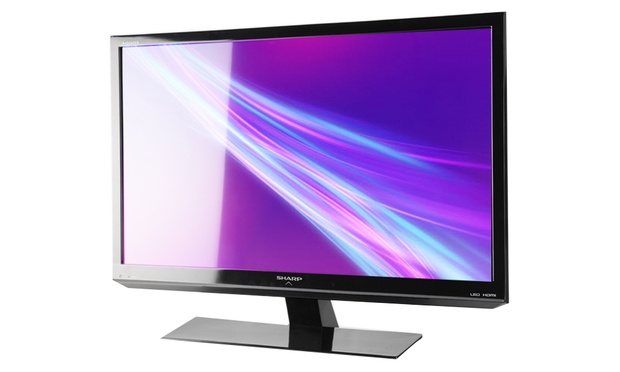 SHARP LC32LE150M

SAMSUNG UA32FH4005