Up to 53% Off Classic Watch for Men, Women, and Couples from RM39
Free delivery to Peninsular Malaysia.
In a parallel universe, individuals with bad time management are worshipped as they provide longer parties, more sleeping hours, and a delayed time of balding. Today-s Groupon keeps a smooth track of time with a classic watch from Q First Store, with free delivery to Peninsular Malaysia. Choose from:
Women's watch for RM39 instead of RM79
Men's watch for RM45 instead of RM89
Couple set watches (1x men + 1x women) for RM79 instead of RM168 (only RM39.50 per unit)
Product specification
Brand: Chaxigo
Men's watch dimensions:
– Strap length: 23.5cm
– Width: 2cm
– Frame: 4cm
Women's watch dimensions:
– Strap length: 22cm
– Width: 1.5cm
– Frame: 3cm
Colour:
– Frame: Gold
– Strap: Black, light brown, or dark brown
– Date Display & Strap: Black and Brown
Warranty by Groupon
7-day warranty from date of receipt.
For warranty claims:
STEP 1: Fill in the contact form http://contact.groupon.my/ under -Product/Deliveries- and provide the following details:

Name
Contact number
Email address
Delivery address (comment section)
Groupon voucher code
Groupon security code
Attached Groupon

STEP 2: Upon processing, a mailing address and reference number will be provided.
STEP 3: Faulty products must be delivered in its original packaging (including accessories, manuals, and documentation) to Groupon Malaysia, Petaling Jaya. Delivery costs to be covered by customer.
Groupon Malaysia will cover delivery costs of replacement product to customer.
Printed Groupon will be required as proof of purchase.
Warranty claims which do not fulfil the steps above will not be processed due to missing information.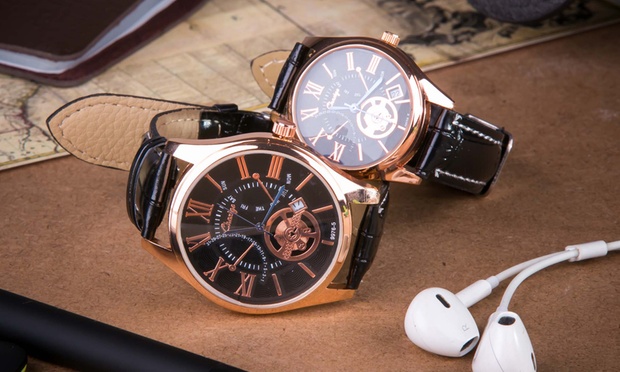 Design 1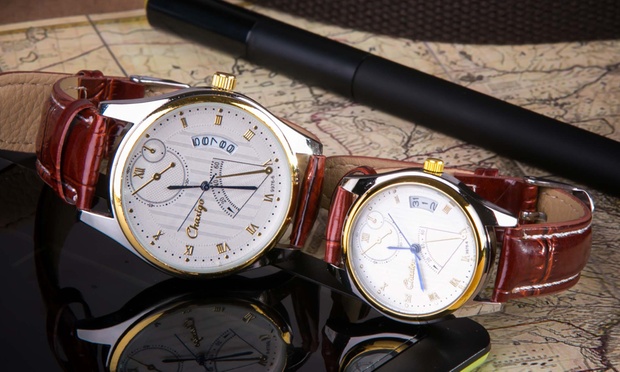 Design 2

Design 3