Up to 58% Off 20″ Trolley Luggage from RM99
Water-resistant, with retractable handle and 360 swivel wheels for better manoeuvrability.
Made from lightweight and durable acrylonitrile butadiene styrene (ABS).
Free delivery to Peninsular Malaysia.
Choose from
Design A for RM99 instead of RM199
Design B for RM109 instead of RM259
Product specification and features
Dimensions: 34cm (W) x 56cm (H) x 22cm (D)
Weight: 3.2kg
Material: Acrylonitrile butadiene styrene (ABS)
Designs and colours:
– Design A: dark pink, black, or purple
– Design B: light blue-yellow handle, dark blue-yellow handle, or purple-light pink handle
Built-in zipper lock
3-month warranty covers manufacturing defects
Warranty by Super Savers Store
3-month warranty from date of receipt.
For warranty claims:
STEP 1: Email Super Savers Store and provide the following details:
– Name
– Contact number
– Delivery address
– Groupon voucher code
– Groupon security code
– Groupon security code
– Attached Groupon
STEP 2: Upon confirmation, a mailing address and reference number will be provided.
STEP 3: Faulty products must be delivered in its original packaging (including accessories, manuals, and documentation) to Super Savers Store, Kuala Lumpur. Delivery costs to be covered by customer.
Super Savers Store will cover delivery costs of replacement product to customer.
Printed Groupon will be required as proof of purchase.
Warranty claims which do not fulfil the steps above will not be processed due to missing information.
Design A: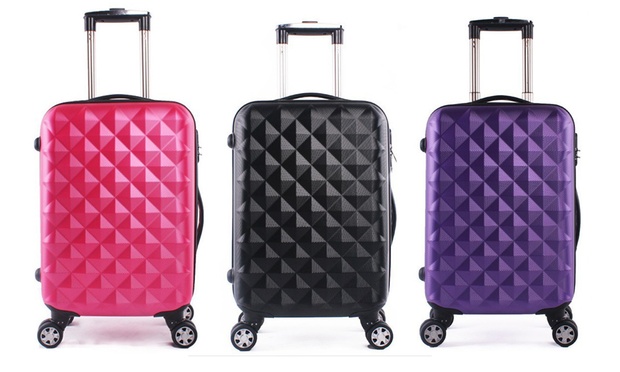 Dark pink, black, or purple
Design B:


Light blue-yellow handle, dark blue-yellow handle, or purple-light pink handle