Up to 66% Off Set of 5 Luggage Organisers from RM33
Lightweight and durable.
Mesh cover allows breathability.
Free delivery to Peninsular Malaysia.
Travelling overseas with light luggage allows room for foreign snacks, newly purchased clothes, or a puppy to bring home. Today-s Groupon smuggles cuteness with a set of five luggage organisers from StarTrade Hong Kong Co, with free delivery to Peninsular Malaysia. Choose from:
1 set for RM33 instead of RM89
2 sets for RM60 instead of RM178 (only RM30 per set)
Product specifications and features
Colour: Pink, blue, green, or grey
Material: Polyester fibre and mesh
Dimensions:

Large organiser: 35 x 27 x 7cm
Medium organiser: 31 x 27 x 7cm
Small organiser: 26 x 20 x 7cm
Large hand carry organiser: 37 x 30 x 14cm
Small hand carry organiser: 29 x 19 x 11cm

14-day warranty from date of receipt
Warranty by Groupon
14-day warranty from date of receipt.
For warranty claims:
STEP 1: Fill in the contact form http://contact.groupon.my under -Product/Deliveries- and provide the following details:

Name
Contact number
Delivery address
Groupon voucher code
Groupon security code
Attached Groupon

STEP 2: Upon confirmation, a mailing address will be provided.
STEP 3: Faulty products must be delivered in its original packaging (including accessories, manuals, and documentation) to Groupon, Petaling Jaya. Delivery costs covered by customer.
Groupon will cover delivery costs of replacement product to customer.
Printed Groupon will be required as proof of purchase.
Warranty claims which do not fulfil the steps above will not be processed due to missing information.
Delivery enquiries: 03-7949 0888 – Groupon Malaysia / http://contact.groupon.my/
Business registration number: 54473637-000-10-13-A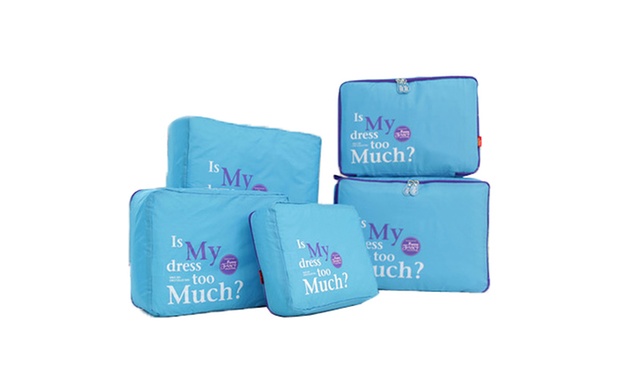 Blue

Grey