Home
»
Food & Drink
»
Up to 73% Off Arabic Meal at Hadramawt Restaurant from RM19.90
Up to 73% Off Arabic Meal at Hadramawt Restaurant from RM19.90
Chefs with up to 17 years of experience.
Wi-Fi available.
Bread is considered a useful side dish, as it can be used to dip in buttery sauces before being smeared all over a late dining partner's forehead. Today's Groupon saves face with an Arabic meal at Hadramawt Restaurant, valid at two outlets in the Klang Valley. Choose from:
Meal for 1 person for RM19.90 instead of RM70
Meal for 2 people for RM38 instead of RM140 (only RM19 per person)
Each person gets
Lamb or chicken mendy
2 pieces of falafel
Arabic salad
Mixed vegetable stew
Muhalabia dessert
Iced lemon tea or Arabic tea
16% service charges and Government tax (RM9.70 value)
Hadramawt Restaurant
Brown and white tiles add warmth to the earthen dining space lit by sheer chandeliers that hang off ceilings decorated with textured Ottoman geometrics that run down accent walls and pillars. Leathered seats and hardwood table tops greet ravished appetites seeking a taste of authentic Middle Eastern and Yemeni cuisine, prepared by chefs with up to 17 years of experience at the outlet located on Jalan Ampang next to RISDA or within the bustling the Curve shopping mall in Mutiara Damansara.
Facebook: Hadramawt Restaurant & Catering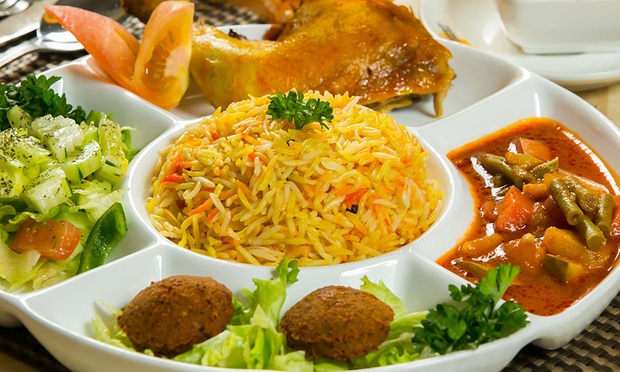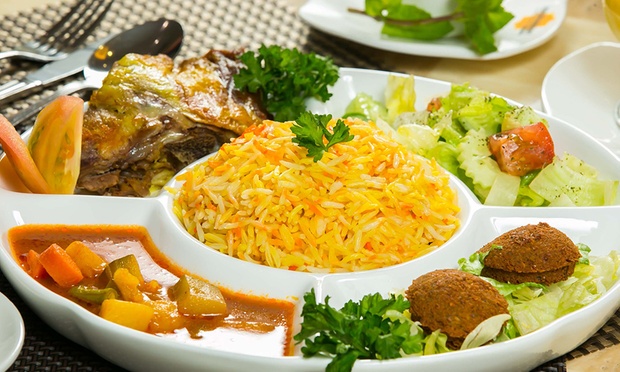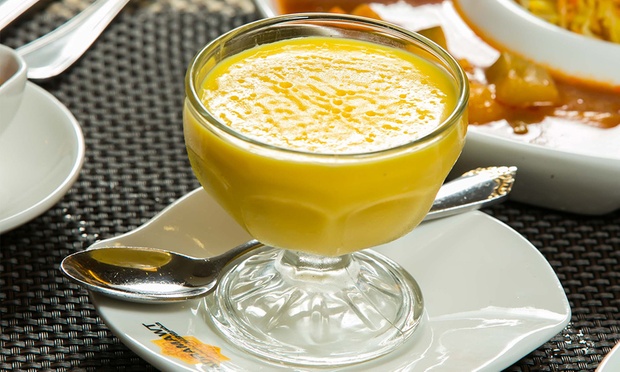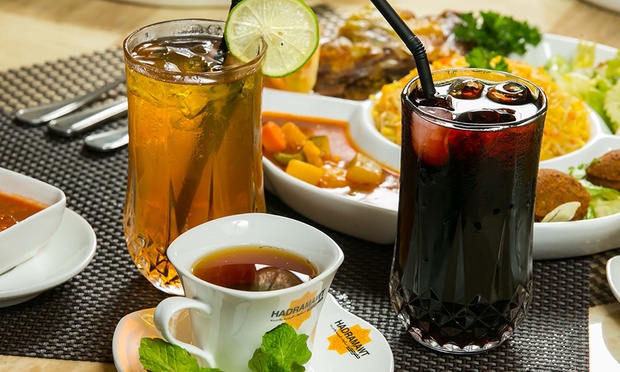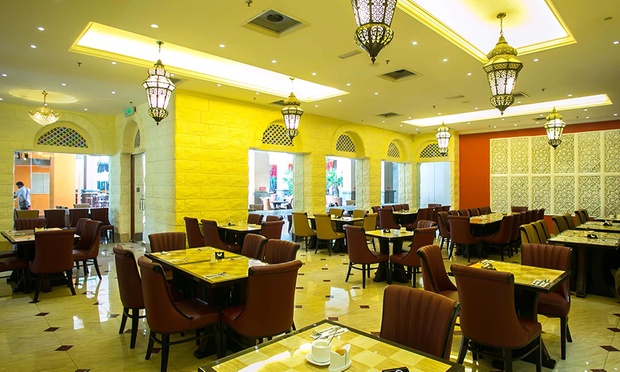 Reviews
Hadramawt Restaurant has been featured on BFM 89.9.
Staff serving us was friendly and happy to make suggestions. Food was good. Tasty and ingredients fresh. – Dec 1, 2014
– BigDadd