Up to 82% Off Pionier Barbados Automatic Watch from RM698
German-made watch with automatic movement of 35 stones.
Free nationwide delivery.
Instalment plan available from RM13.42 per week onwards. Click here to see our FAQ.
Normal Price : RM3,775.80
Choose from
Watch with Italian leather strap for RM698 instead of RM3,775.80
Watch with stainless steel strap for RM728 instead of RM3,775.80
Product specifications and features
General
Brand: Pionier
Model: Barbados
Size: Approx. 44mm
Case: Stainless steel
Dial: Hardened mineral glass
Automatic movement with 35 stones
Waterproof up to 30m
Italian leather strap
Model and colour:
– 16952: Black dial and bezel
– 16955: Silver dial and bezel
– 16950: Black dial and white bezel
– 16951: Black dial and gold bezel
Stainless steel strap
Model and colour:
– 16957: Black dial and bezel
– 16953: White dial and bezel
– 16954: Black dial and white bezel
– 16956: Black dial and gold bezel
Warranty by Groupon
2-year international warranty from date of receipt.
For warranty claims:
STEP 1: Fill in the contact form http://contact.groupon.my/ under 'Product/Deliveries' and provide the following details:
– Name
– Contact number
– Email address
– Delivery address (comment section)
– Groupon voucher code
– Groupon security code
– Attached Groupon
STEP 2: Upon processing, a mailing address and reference number will be provided.
STEP 3: Faulty products must be delivered in its original packaging (including accessories, manuals, and documentation) to Groupon Malaysia, Petaling Jaya. Delivery costs to be covered by customer.
Groupon Malaysia will cover delivery costs of replacement product to customer.
Printed Groupon will be required as proof of purchase.
Warranty claims which do not fulfil the steps above will not be processed due to missing information.
Italian leather strap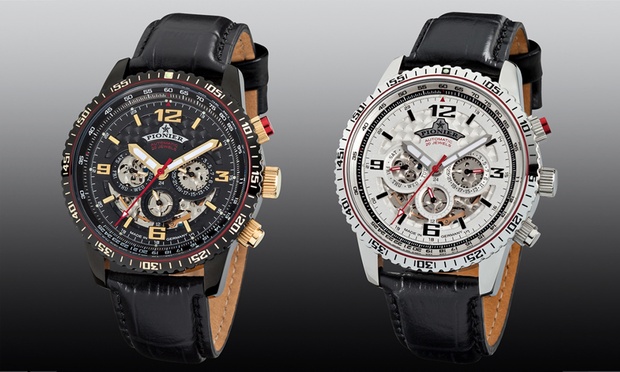 16952 Black dial and bezel / 16955 Silver dial and bezel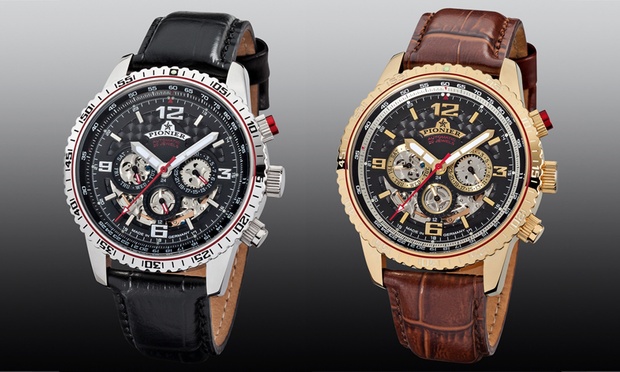 16950 Black dial and white bezel / 16951 Black dial and gold bezel
Stainless steel strap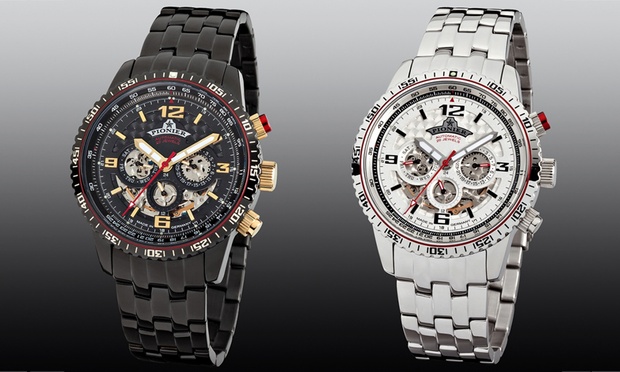 16957 Black dial and bezel / 16953 White dial and bezel

16954: Black dial and white bezel / 16956 Black dial and gold bezel