Home
»
Product Sales
»
Up to 87% Off Ballpoint Pen with SWAROVSKI ELEMENTS Crystal Embellishments from Her Jewellery from RM39
Up to 87% Off Ballpoint Pen with SWAROVSKI ELEMENTS Crystal Embellishments from Her Jewellery from RM39
Comes with velvet pouch and SWAROVSKI ELEMENTS certificate of authenticity.
Free nationwide delivery.
In ancient days, messages were conveyed through letters written on parchments, with a carrier pigeon, or from a slap across the face. Today-s Groupon writes off archaic methods with a ballpoint pen with SWAROVSKI ELEMENTS crystal embellishments from Her Jewellery, with free nationwide delivery. Choose from the following:
1 unit for RM39 instead of RM283
1 set of 5 units for RM179 instead of RM1,415 (only RM35.80 per pen)
Product specifications and features
Dimensions: 14.2cm (L) x 1.2cm (W)
Colour: black, white, silver, pink, or blue
Decorated with 200 x 3mm SWAROVSKI ELEMENTS crystal pieces
Comes with black protective velvet pouch and SWAROVSKI ELEMENTS certificate of authenticity
Warranty by Her Jewellery
14-day one-to-one exchange warranty from date of receipt.
For warranty claims:
STEP 1: Email Her Jewellery at grouponmy and provide the following details:
– Name
– Contact number
– Delivery address
– Groupon voucher code
– Groupon security code
– Attached Groupon
STEP 2: Upon confirmation, a mailing address will be provided.
STEP 3: Faulty products must be delivered in its original packaging (including accessories, manuals, and documentation) to Her Jewellery. Delivery costs to be covered by customer.
Customers are required to bear an additional RM10 delivery cost of replacement product from Her Jewellery.
Printed Groupon will be required as proof of purchase.
Warranty claims which do not fulfil the steps above will not be processed due to missing information.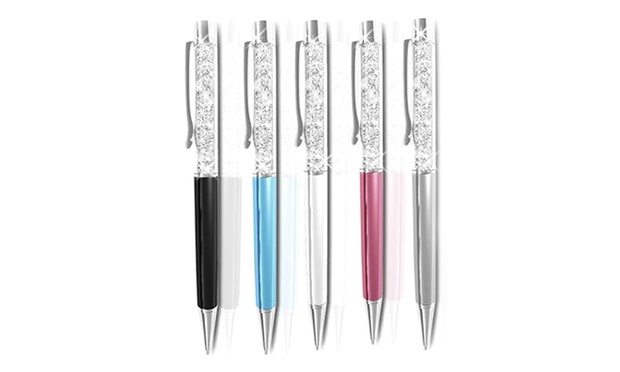 Black, blue, white, pink, silver